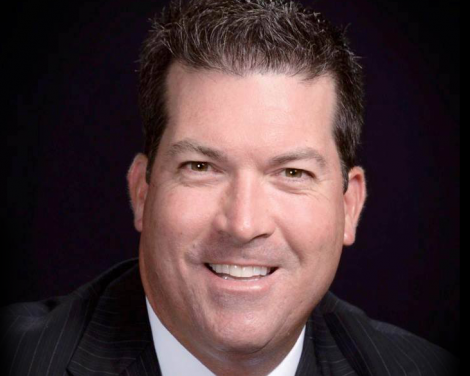 Todd Miller is the Senior Partner of the Law Office of Todd Miller, LLC. Mr. Miller's primary areas of practice are civil litigation, criminal law; property tax appeals, elder law, estate planning (wills and trusts), debt collection and defense, wrongful death, personal injury, workers' compensation, real estate, and family law. He has been the city counsel and prosecuting attorney for the Village of Four Seasons, Missouri since 2014. Mr. Miller has represented clients throughout the state of Missouri and he has filed or supervised property tax appeals in twenty-one (21) states. He is a regular public speaker and writes and lectures on the topics of property tax reduction, family law and wills and trusts.
Prior to creating this firm with its primary office in Jefferson City, Missouri (www.toddmillerlaw.com), Mr. Miller practiced in a private firm in Southeast Missouri and guided the national Golftax Group for Deloitte & Touche, LLP in Austin, Texas where that well respected property tax practice focused on property tax oversight and reduction for commercial and industrial property owners in 20+ states. Mr. Miller continues to represent golf course owners and management companies throughout the United States.
Mr. Miller earned his B.S. in Business Administration cum laude from Lincoln University of Missouri in 1991 and his Juris Doctorate from the University of Missouri Law School in 1999. He is licensed to practice before the United States District Court for the Eastern and Western Districts of Missouri and he is a current or former member of The Missouri Bar, the American Bar Association, the 26th Circuit Bar Association, the Boone County Bar Association, and the Cole County Bar Association.
Mr. Miller was recognized as Golf Tax Consultant of the Year by Boardroom Magazine and He was nominated as one of the "10 Best" Attorneys for Missouri by the American Institute of Family Law Attorneys; one of the "10 Best" Attorneys for Missouri for Client Satisfaction in the practice area of DUI/DWI; one of the "10 Best" attorneys for Missouri by the American Institute of Criminal Law Attorneys; and one of the Nation's Top Attorneys by The National Association of Distinguished Counsel. He formerly hosted a radio talk show entitled the "Mid-Missouri Legal Advocate" on KRMS News Talk 1150AM and 97.5FM. You may also find him on Facebook, Google+, LinkedIn, Twitter and at www.toddmillerlaw.com.
Mr. Miller is active in his community and is committed to giving back to those around him. He is a member of the Concord Baptist Church, he coaches youth sports, raises two wonderful children, and writes a monthly article for the Jefferson City News Tribune. He is a former NCAA Division I college basketball official, a Member of the Jefferson City Chamber of Commerce, the former President of the Mid Missouri Referral Alliance and he has memberships in several community organizations and business referral groups.