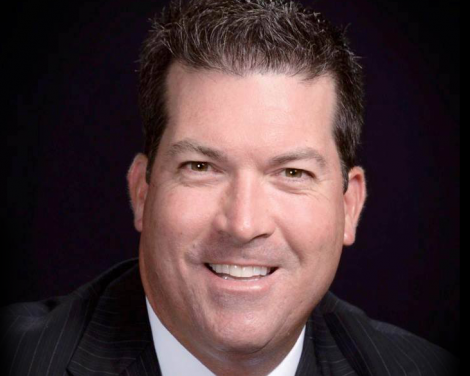 Todd Miller
Senior Attorney & Managing Member
Todd Miller is the Senior Attorney and Managing Member of the Law Office of Todd Miller, LLC. Mr. Miller primarily focuses in the areas of criminal law; municipal law; property tax appeals; elder law; estate planning; wills and trusts; debt collection; bankruptcy; wrongful death; personal injury; workers' compensation; real estate law; landlord-tenant issues; traffic law; and complex civil litigation.
Some of his recent distinctions include:
Advisor of the Year by GolfInc. 2017;
9.9 rating from AVVO.com and their Superb Rating Attorney designation since 2013;
Annually selection as a Top Lawyer of Missouri since 2014 by The Legal Network;
He and/or his firms were recognized as Golf Tax Consultant of the Year by Boardroom Magazine three (3) times;
"10 Best" Attorneys for the State of Missouri by the American Institute of Family Law Attorneys;
"10 Best" attorneys for the State of Missouri by the American Institute of Criminal Law Attorneys;
Jefferson City Chamber of Commerce Small Business of the Year finalist in 2015;
Successfully supervised property tax appeals in twenty-one (21) states;
Regularly writes and speaks publicly on the topics of family law, property tax reduction, estate planning, and landlord-tenant issues;
Former host of two radio talk shows, the last entitled the "Mid-Missouri Legal Advocate" on KRMS News Talk 1150AM and 97.5FM at the Lake of the Ozarks. You may also find him on Facebook, Google+, LinkedIn, and Twitter.
Prior to creating his firm in Jefferson City, Missouri (www.toddmillerlaw.com), Mr. Miller guided the national Golftax Group for Deloitte & Touche, LLP in Austin, Texas where that national property tax practice focused on property tax oversight and reduction for commercial and industrial property owners in thirty (30) states. Mr. Miller earned his B.S with honors from Lincoln University in 1991 and his Juris Doctorate from the University of Missouri Law School in 1999. He is licensed to practice in all Missouri jurisdictions and before the United States District Court for the Eastern and Western Districts of Missouri. He is a current or former member of the Missouri Bar, the American Bar Association, the 26th Circuit Bar Association, the Cole County Bar Association.
Mr. Miller is a Trustee of the Concord Baptist Church, a Board Member of the River Oaks Christian Academy, the Prosecuting Attorney and City Attorney for the Village of Four Seasons, Missouri and Legal Counsel for the Horseshoe Bend Special Road District and the Moniteau County Emergency Dispatch. He is the father to two wonderful children, active in the Lions Club, coaches youth sports, and volunteers with numerous local charitable organizations including, but not limited to the Samaritan Center. He formerly officiated NCAA DI and DII college basketball and is the past President of the Mid Missouri Referral Alliance.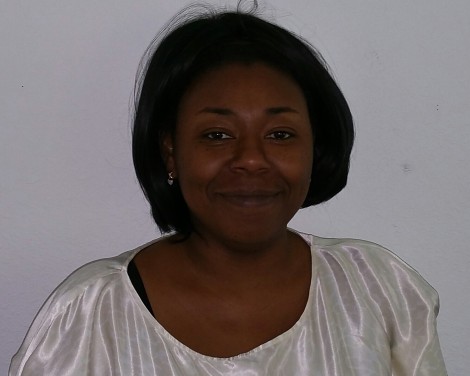 Tamala M. Byrd
Managing Accountant, Paralegal, and Office Manager
Tamala M. Byrd has been with the firm since 2011 and is a dynamic member of our team. Her high level of knowledge and experience is well received by clients, court clerks and judges alike. Ms. Byrd is the firm's Managing Accountant and Office Manager and works tirelessly on property tax appeals; sales tax appeals; income tax appeals, and bankruptcy matters. In that capacity, she prepares and examines client financial records, she makes sure that records are accurate and that taxes are paid properly and on time. She perform overviews of the financial operations of clients' businesses and helps clients create plans of action for improved financial well-being. Last year alone, Ms. Byrd filed over 600 individual tax returns and is proficient at most legal software research programs.
Ms. Byrd is a graduate of Lincoln University of Missouri in 2005 and holds a Registered Tax Return Preparer Certificate and an Annual Filing Season Certificate with the Internal Revenue Service. She coordinates office activities for attorneys performing a variety of legal secretarial and paralegal duties such as scheduling hearings, preparing legal documents and correspondence, docketing cases and maintaining court dockets and diaries, and providing information and direction to others. She consistently displays a high knowledge of legal, secretarial, and office practices.
Ms. Byrd is a member of several professional organizations and writes and lectures on the subjects of accounting and tax appeals. She is the mother of two active children and a resident of Fulton, Missouri where she participates in community organizations and charities.